Recertification of the UN's Sustainable Development Goals documents environmentally friendly solutions
30-06-2023

Back in 2012, KE Fibertec was certified with the world's first textile based ventilation solution according to the Cradle to Cradle standard. This was the beginning of a journey of development and optimisation towards more sustainable solutions and products as an integral part of our strategy. KE Fibertec has been working with the UN's Sustainable Development Goals for several years, and in the summer of 2021, the company was certified according to several important goals. This has been a significant milestone on the road to our goal of becoming carbon neutral by 2030, and today the certification forms the framework for all our sustainability efforts. KE Fibertec is therefore particularly proud to have been recertified by Bureau Veritas in June with a score of 93 out of 100 possible points, so we can still document that we are making a difference for a more environmentally friendly future.

"KE Fibertec's sustainability work is at a very high level, based on the UN's 17 Sustainable Development Goals and selected targets. The company's management and owners have the ambition and will to be a frontrunner in the development of sustainable solutions with textile based ventilation, where strategic objectives are transformed into concrete actions. KE Fibertec has followed a systematic and controlled process of assessing selected SDGs and initiating several activities towards more sustainable development at all levels of the organisation. With more than a decade of work with Cradle to Cradle, KE Fibertec has had a good foundation for further work with sustainability - including the UN's Sustainable Development Goals," says Ole Overgaard, Lead Auditor at Bureau Veritas.

"Our choice to be re-certified has not been difficult to make. We are committed to staying focused and continuing our strategic work towards more sustainable solutions while getting feedback on where we can improve our processes and products. We have had a really good collaboration with Bureau Veritas, where the strength of the entire certification process has been that they challenge us on relevant parameters and thus force us to relate to which strategic choices that will lead to the most noticeable results for KE Fibertec," says Anders Olsen, Development Manager at KE Fibertec.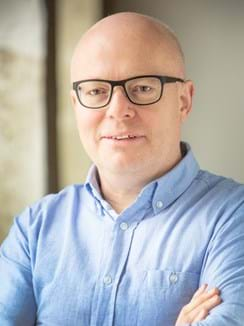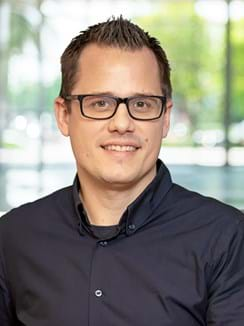 Ole Overgaard                                       Anders Olsen
Lead Auditor, Bureau Veritas              Development Manager, KE Fibertec