Good

indoor

climate.

KE Fibertec supply sustainable textile based ventilation solutions for a healthy indoor climate and energy savings.

Read more
Why choose textile ducting?
With textile ducts you not only ensure an efficient, uniform and draught-free distribution of fresh air for a good indoor climate, but you also choose a climate-friendly solution
Why choose textile ducting?
Read more here
Order the ventilation catalogue today!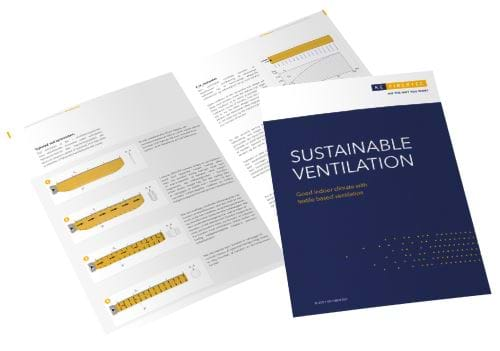 Choose a solution that suits your needs
Sign up for our newsletter and stay updated with latest news.