Good

indoor

climate.

KE Fibertec supply sustainable textile based ventilation solutions for a healthy indoor climate and energy savings.

Read more
Efficient air distribution and good indoor climate
Textile ducts are very well-suited for efficient, uniform, and draught-free distribution of fresh air without "dead zones". Stale and stagnant air may cause fatigue and headache. Our textile ducts create an effective air change and a good indoor climate in schools, offices, shops, showrooms, and other types of rooms where many people are assembled.
Efficient air distribution and good indoor climate
Read more here
Order the ventilation catalogue today!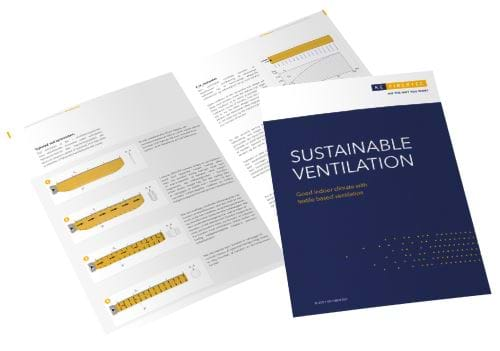 Choose a solution that suits your needs
Sign up for our newsletter and stay updated with latest news.