Textile

Based

Ventilation.

KE Fibertec supply sustainable ventilation solutions for a healthy indoor climate and energy savings.

Read more

InTex.

Be notified when your textile duct needs to be washed. That is the idea behind InTex - a device which monitors the air pressure of your textile based ventilation system.

Read more about InTex

A

solution

for

every

need.

KE Fibertec's textile duct solutions can be used in all types of commercial buildings where a healthy indoor climate is required
We are open throughout all summer
Summer is here and and the holiday season is just around the corner. This year, all our factories are open throughout the summer, so we can offer the same good on-time delivery service to our customers. Our express line is also kept open in Denmark, so that all small and urgent orders can be delivered within five working days. Read more at the link about how we can support you with any ventilation project this summer...
We are open throughout all summer
We wish you all a wonderful summer
Choose a solution that suits your needs
Our new catalogue is ready - order it today!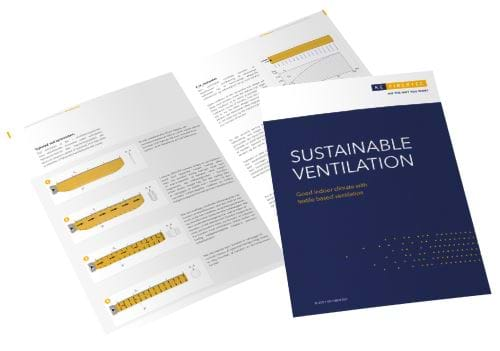 Sign up for our newsletter and stay updated with latest news.