Textile

Based

Ventilation.

KE Fibertec supply sustainable ventilation solutions for a healthy indoor climate and energy savings.

Read more

InTex.

Be notified when your textile duct needs to be washed. That is the idea behind InTex - a device which monitors the air pressure of your textile based ventilation system.

Read more about InTex

A

solution

for

every

need.

KE Fibertec's textile duct solutions can be used in all types of commercial buildings where a healthy indoor climate is required
25 years anniversary
On 1 May 2021, it is 25 years since KE Fibertec was founded after a management buyout by two senior employees, Henning S. Jensen and Carsten Jespersen, together with the private equity fund Industri Udvikling A/S. However, the very foundation for the development of textile based ventilation dates back to 1963, when Keld Ellentoft began manufacturing filter bags for industry.
25 years anniversary
Celebrating 25 years of supplying sustainable and good indoor climate
Choose a solution that suits your needs
Our new catalogue is ready - order it today!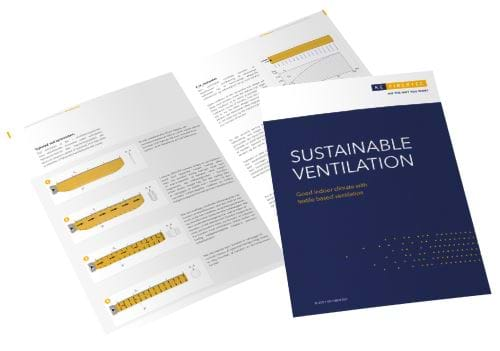 Sign up for our newsletter and stay updated with latest news.