Good

indoor

climate.

KE Fibertec supply sustainable textile based ventilation solutions for a healthy indoor climate and energy savings.

Read more
Documented sustainability
KE Fibertec is now ready with even more documentation showing how a textile based ventilation solution can contribute to the certification of a sustainable building. We want to give our customers the right advice with a quick overview from the start of the project and can offer complete documentation packages showing how our solution can contribute according to the criteria.
Documented sustainability
Read more here
Order the ventilation catalogue today!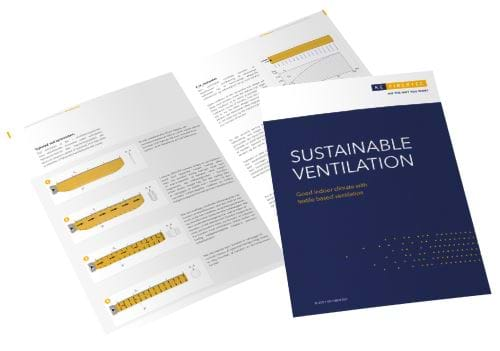 Choose a solution that suits your needs
Sign up for our newsletter and stay updated with latest news.