Good

indoor

climate.

KE Fibertec supply sustainable textile based ventilation solutions for a healthy indoor climate and energy savings.

Read more
New concept in vertical farming
We are pleased to present you with our new concept in vertical farming – the KE GreenDuct. With many years of experience as a world supplier within textile-based ventilation KE GreenDuct is established with the knowhow and expertise from our microclimate and air distribution experts in specializing and delivering an optimum and energy efficient air distribution in indoor growing facilities.
New concept in vertical farming
Read more here
Order the ventilation catalogue today!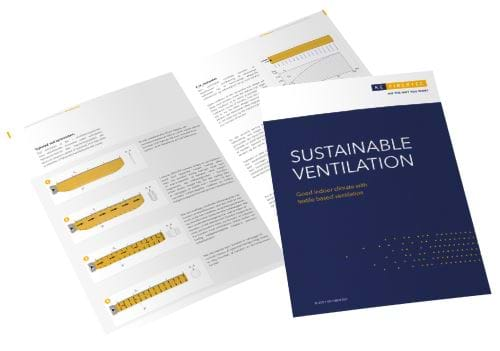 Choose a solution that suits your needs
Sign up for our newsletter and stay updated with latest news.