Good

indoor

climate.

KE Fibertec supply sustainable textile based ventilation solutions for a healthy indoor climate and energy savings.

Read more
We are open all summer
The summer is here, and we can soon look forward to a well-deserved holiday either at home or at other exciting travel destinations around the world. Once again we are open at our factories all summer and are therefore able to offer our normal delivery times with "on-time" delivery to all our customers. We also keep our express line open in Denmark to be able to offer short delivery time on small urgent orders.
We are open all summer
Read more here
Order the ventilation catalogue today!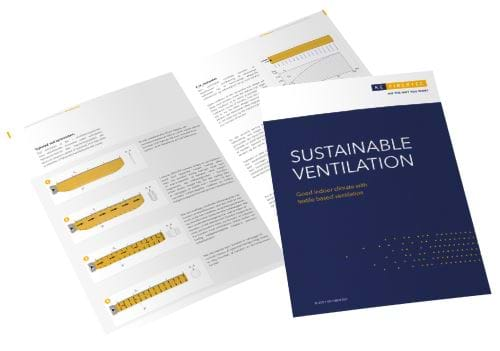 Choose a solution that suits your needs
Sign up for our newsletter and stay updated with latest news.