InTex

Monitoring of air pressure and temperature in the textile duct. Be notified when your textile duct needs to be washed.
InTex
Energy-efficient ventilation

Be notified when your textile duct needs to be washed. That is the idea behind InTex - a device which monitors the air pressure of your textile based ventilation system.

A clean textile duct provides healthy indoor climate and energy savings that will benefit not only the environment but also the operating economy of the plant.

The struggle against poor indoor climate

Dirty and therefore inefficient ventilation ducts is one of the biggest threats to healthy indoor climate at a work site. With InTex the contractor is automatically notified when the ducts need washing thus keeping a healthy indoor climate.
Read more
How it works





The sensor is installed at the end section of the textile duct and will constantly communicate with the master device located elsewhere in the building. When the static pressure reaches a specific level, it will automatically generate an e-mail and you will be able to log onto the InTex webpage.

Watch the InTex film
FLSmidth chose InTex
When the textile ducts need to be washed, Caverion will receive a notification and they can then contact FLSmidth to arrange for the ducts to be removed.

By washing when it is time FLSmidth can maintain a healthy indoor climate while saving energy at the same time.

Energy savings and troubleshooting with InTex

FLSmidth R&D Center Dania used to wash their textile ducts on a regular basis every 6 months. Today, they only wash the ducts when required, i.e. when InTex informs them that it is time. This has resulted in energy savings of approx. EUR 2,000 already the first year after installation of InTex and has prolonged the life of the ducts.

InTex can also be used for troubleshooting. If FLSmidth experience problems with the air exchange and the indoor climate a special InTex web portal will tell the exact number of ducts that are supplying too much or too little air, if the inlet air temperature is correct or if a unit is off.

Read more
Bjarne Vig, Project Manager, Caverion:

"InTex® has added extra value to our service concept which makes it easier for us to plan the washing and maintenance intervals of our customers' ventilation systems.

We are continuously kept up-to-date on the performance of the textile ducts, this means that we know exactly when to wash them. We do not wash unnecessarily and never too late.

By doing so, the customer can maintain a healthy indoor climate and at the same time save considerable energy as a clean duct will consume less power."
Order our catalogue for further information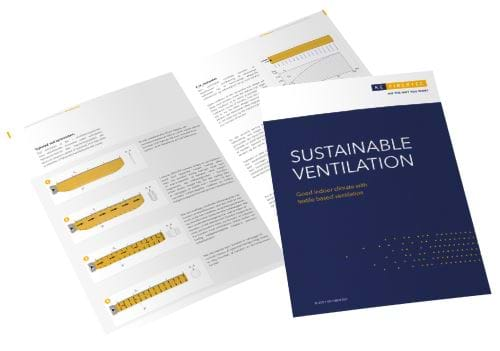 Extended product warranty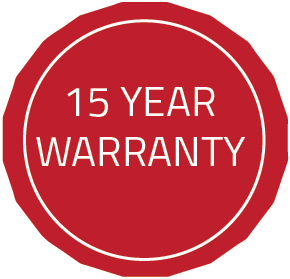 We offer a 15 year warranty provided that KE Fibertec handles washing and maintenance of the TBV system.

Read more under FAQ
Sign up for our newsletter and get a free design guide for textile ducting.
InTex webportal (administration)
We have created a web portal where you can log in and monitor air pressure and temperature fluctuations for all your installations via PC, mobile phone, or tablet.

Login