Greenhouse

air

solutions

A good air distribution duct will determine a homogenous micro climate in your greenhouse or indoor vertical farm. At KE GrowAir it is all about dialogue, expertise and reliability.
The importance of a
homogenous micro climate
The growing world population and accompanying urbanization makes it necessary to come up with solutions which put less stress on arable soils in the world. Vertical farming and indoor growing holds the key. Vertical farming makes it possible to grow vertically. It is a simple way of growing crops and plants in different cultivation layers one above the other. To distribute air and create a homogenous micro climate looks very simple and easy but is is a very complicated business where mistakes easily are made. With more than 30 years of knowledge we know how to distribute air in the best way.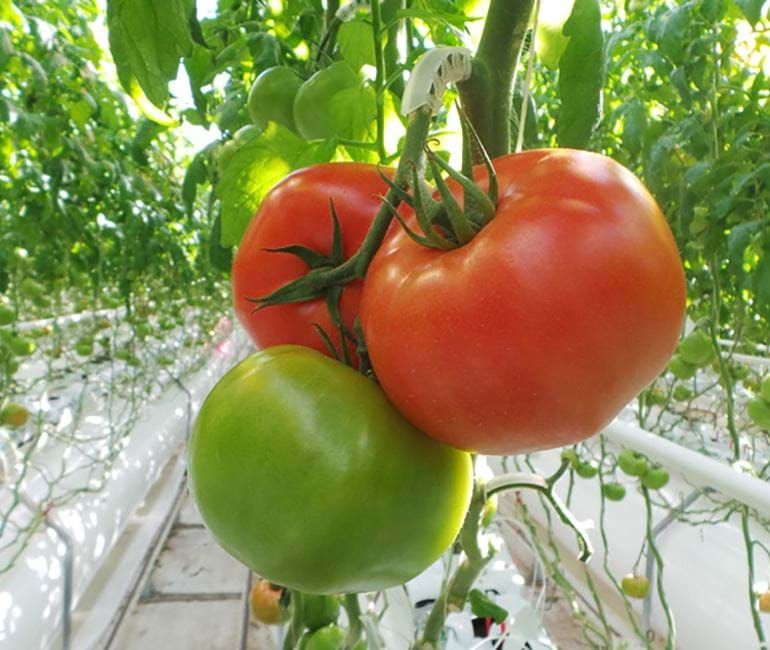 Benefits with KE GrowAir
For vertical farming and indoor growing we combine the strengths of KE Fibertec and KE GrowAir to benefit you with:
• Flexible and customized optimal solutions
• Horticultural and optimal air distribution knowledge
   combined
• Homogenous air distribution in every corner, at every
   level of your vertical farm
• Fire approved materials
• Easy to transport and install
• Hygienic/Food grade and easy to maintain
• Sustainable ventilation
Why choose KE GrowAir ducts?
No matter how much energy we spend on a good solution, it requires dialogue about the expectations for the end result. We provide advice free of charge, regardless of the scope of the project and make all the calculations based on our experience and by means of our unique WinVent calculation software. Our experienced sales engineers are extensively trained in the area of ventilation products and are there to advise and support you. Good cooperation is based on trust and we hope to get the opportunity to translate our words into deeds with your next project. 

Read more at www.ke-growair.nl.