Energy efficient air distribution in swimming pool areas with textile ducting
05-10-2018
KE Fibertec's textile ducts prevent corrosion in ducts and fittings, condensation on ceilings and windows as well as problems of stagnant "chlorine air".

With years of experience our engineers are able to dimension an air distribution system that not only fits the design of the pool hall but also provides energy efficient distribution of air.


Why choose textile ducts in a swimming pool area?


Attractive prices compared with steel ducting
Energy efficiency and healthy indoor climate (read the case below)
Efficient and uniform distribution of fresh air
No draught and no dead zones
Free of condensation on windows and other cold surfaces - no insulation required
Constant temperature and relative humidity
Low vertical temperature gradient
Lightweight textile ducts that may be fitted to any type of ceiling
Low maintenance costs
Uniform temperature and distribution of moisture reduce energy demand for dehumidifiers
Silent systems
Low velocities across the water surface reduce chlorine evaporation

Read the case from Zwembad De Viergang te Pijnacker, Holland where steel ducts were replaced by textile ducts in connection with a major renovation of the swimming pool area. The result was significantly improved indoor climate and energy efficiency.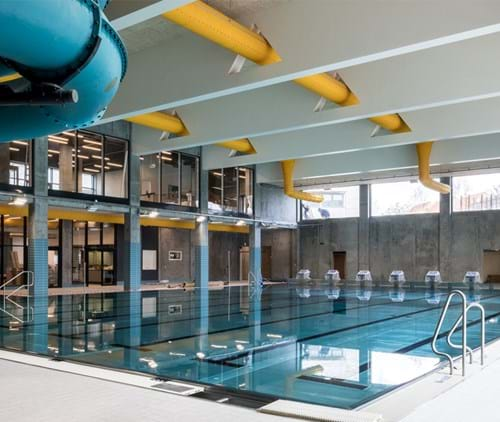 Water & Wellness Flintholm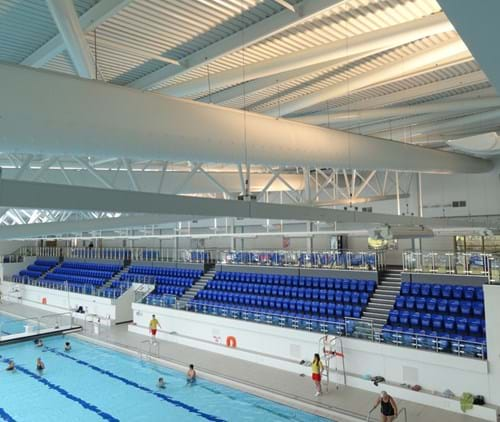 OL in London 2012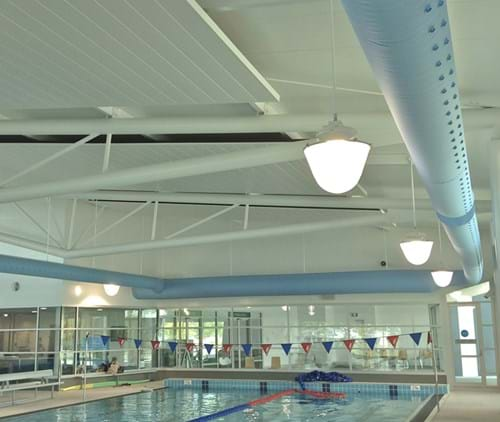 Majura Recreation Centre