Laboratories

Handling of high air volumes at minimum air velocity in the occupied zone in VAV fume hoods, pharma production, R&D laboratories etc.
Why fabric ducts?
Fabric ducts are very well-suited for efficient, uniform, and draught-free distribution of fresh air without "dead zones".
Why fabric ducts?
Read more about fabric ducting
Products for laboratories
Order our catalog for further information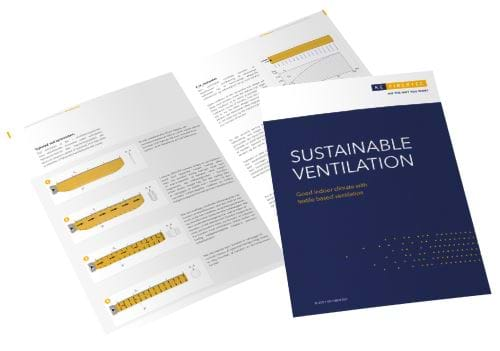 Sign up for our newsletter and get a free design guide for fabric ducting.