Comfort.

Good indoor climate with a very high demand for comfort in offices, conference halls, concert halls, sound studios, cafeterias, schools, child care facilities etc.
Why fabric ducts?
Fabric ducts are very well-suited for efficient, uniform, and draft-free distribution of fresh air without "dead zones".
Why fabric ducts?
Read more about fabric ducting
Order our catalog for further information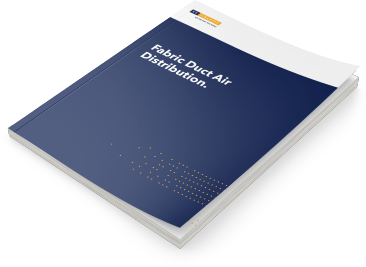 Sign up for our newsletter and get a free design guide for fabric ducting.