Efficient and uniform distribution of large quantities of air in laboratories
16-08-2018
KE Fibertec's textile duct solutions are often chosen for use in laboratories due to their inherent ability to handle large quantities of air with minimal air velocity and noise in the room.

This is important since high air velocities and noise compromise the function of the room and the equipment in it.

The systems are especially well-suited for laboratories with fume hoods or for rooms with varying demands (VAV systems).

KE Fibertec has long-term experience in supplying textile ducts for clean room applications.


Why choose textile ducts for laboratories?


Efficient and uniform distribution of large quantities of air

No draft and no dead zones

Silent air distribution - down to 25 dbA
Easy maintenance - no growth of microorganisms

Lightweight textile ducts that can be fitted to any type of ceiling

The large surface of the textile duct ensures low air velocities throughout the room

Low maintenance costs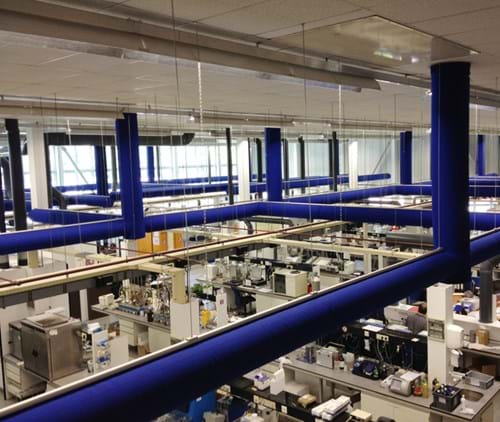 Intertek, Holland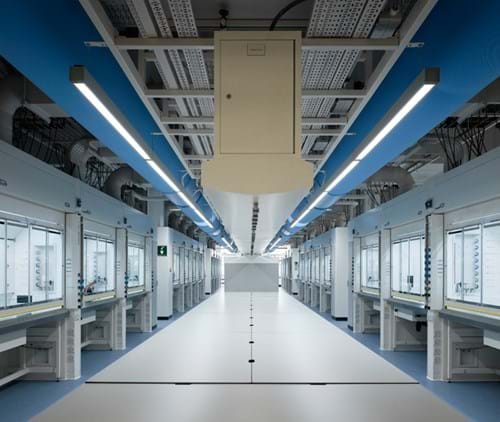 Astra Zeneca, UK

Read more about ventilation in laboratories


If you have any questions related to textile based ventilation in laboratories, please contact Christian Pedersen on chp@ke-fibertec.dkor +45 7536 4200.